People
behind our products
They live here in the "GenussReich"
just around the Eberhard
and they became friends for life!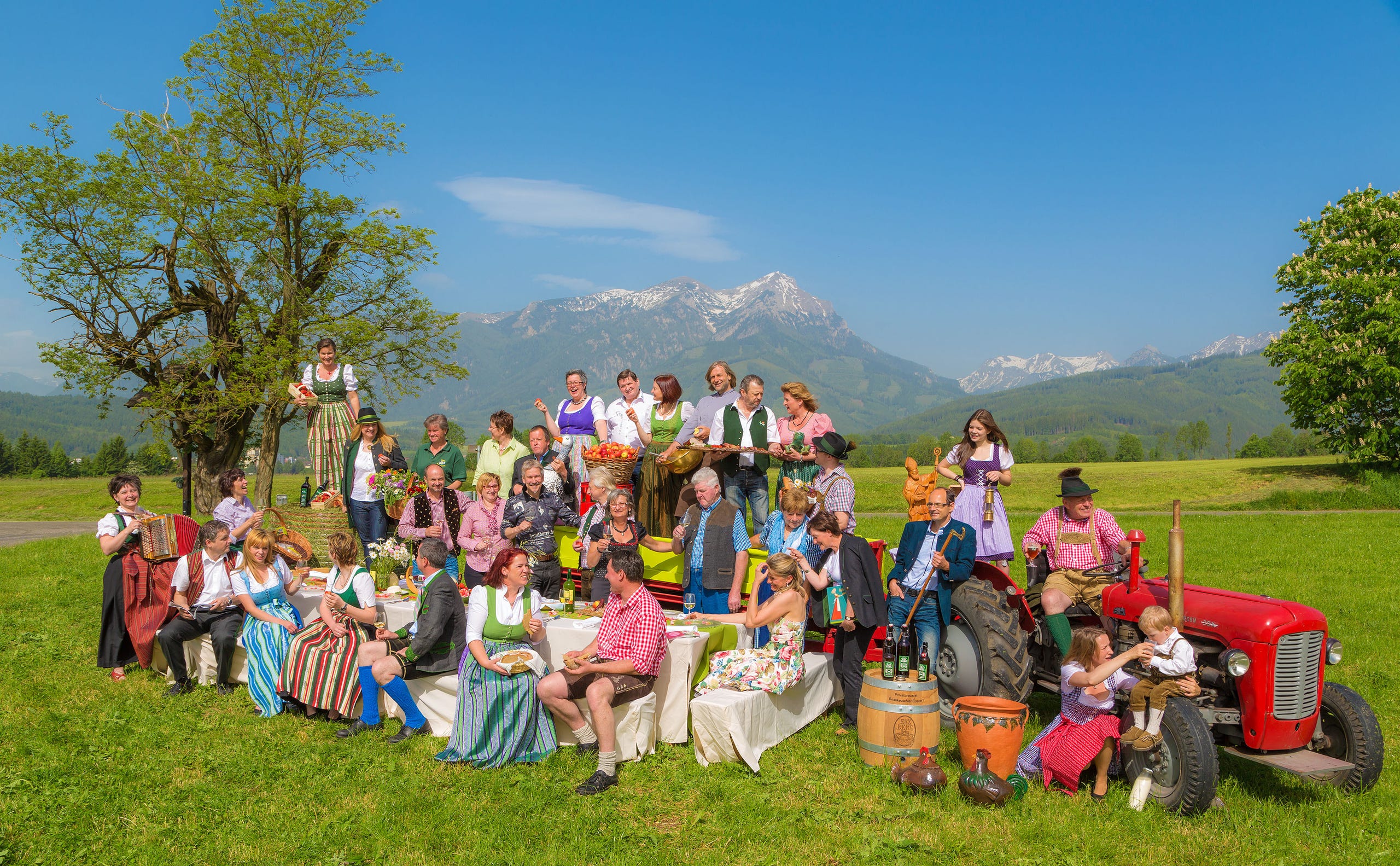 Bio Fairtrade coffee from Sonnentor, like our spices, herbs and infusions
Game from the huntinggrounds of Baron Mayr-Melnhof Lainsach and DI Bertram Blin Kletschach
Hannes Igler from Kalwang provides us with fish
Birgit Etschmayer from Schardorf is baking bread
Barbara and Thomas Lanzer are owning an organic farm and provide us with vegetables and spelt
Birgit and Rainer Bleyer they produce the most wonderful ham for us
The Aumoar family. Barbara and Robert do berries, pumpkinseeds, pumpkinseed oil, firebeans and at christmas time just beautiful christmas trees
Apfelmaier Thomas living in "Tullinggraben" he does once a year beef and liver for us
Sandra and Erhard Konrad. They are really special young people working on their organic farm! Sandra does the most wonderful mozzarella for us
The familiy Mitteregger known as the "Emperors" of bacon - you can taste their perfect sausages for breakfast
Erich Steinrisser. He is not just famous here with us. He is doing the most wonderful bacon!
Maria Haberl is the herbs-lady. I am using her herbsalt daily. She as well shows you all her knowledge in her guided herbs tour
Kathi Dianat, lady of apples is not just doing apple-juice but is raising lamb, as well she is looking after our shropshire sheep in winter time and she brings the daily eggs
Walter Milwisch and his wife Gundi have their organic farm in Landl and they do different marvellous goat cheeses
Helga and Reini Schenkermaier are our friends from mountironbruery - we do love their beers, specially Styrian Pale Ale "Drei Hops"
My Cousin Andreas Prietl - working here at the cider-press helping me every year to produce our own apple-juice. He as well is raising beef for us on his organic farm and he is producing perfect tasting schnaps
Sabine and Kurt Reichl are producing excellent Schnaps and they are organising tastings as well
Do believe in yourself! Do what you really love! Enjoy the bright & light side of life!